I have had the L.T. Wright Overland Machete for quite a few months now and it has become my go-to tool for camping.
Design
"This machete features American made 1075 high carbon steel with our exclusive 2-stage patina. The benefits of that are ease of field sharpening and help in the rust prevention of the steel. Another great feature to the Overland Machete is the custom molded, quick release Kydex sheath."
The machete we have for testing is made the same way but features a leather sheath. I like the look of the Kydex but honestly prefer the leather one.
Overall Length: 19″
Sharpened Edge: 12″
Steel: 3/32″ 1075
Grind: Convex
Handle: Micarta
Other Features:
-2 step patina
-Custom molded quick release Kydex Sheath
-Bungee Lanyard that acts as a lock for the sheath and a hand loop.
Performance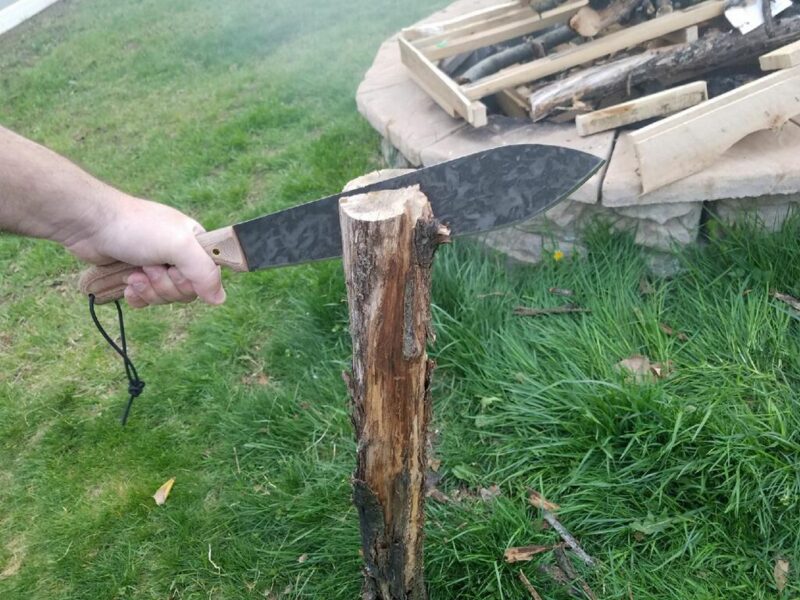 Knives have one purpose. They are supposed to cut things, or stab things. We may use them for tons of tasks but at their core, these are their primary functions.
The Overland Machete isn't designed to stab with its large blade design. It's designed to cut through whatever you aim it at with minimal effort and maximum results. Whether that's food, wood, bone and sinew, or whatever else you may encounter it does this job excellently. That extra mass towards the end of the blade, the very comfortable handle design, all contribute to a knife that's fun to swing.
In the following pictures, you can see it used to split wood. A basic yet vital camping function. These were taken by my lovely daughter in our backyard as we prepped for a nice little fire. Rather than grab other tools this was easier, faster, and more fun to use.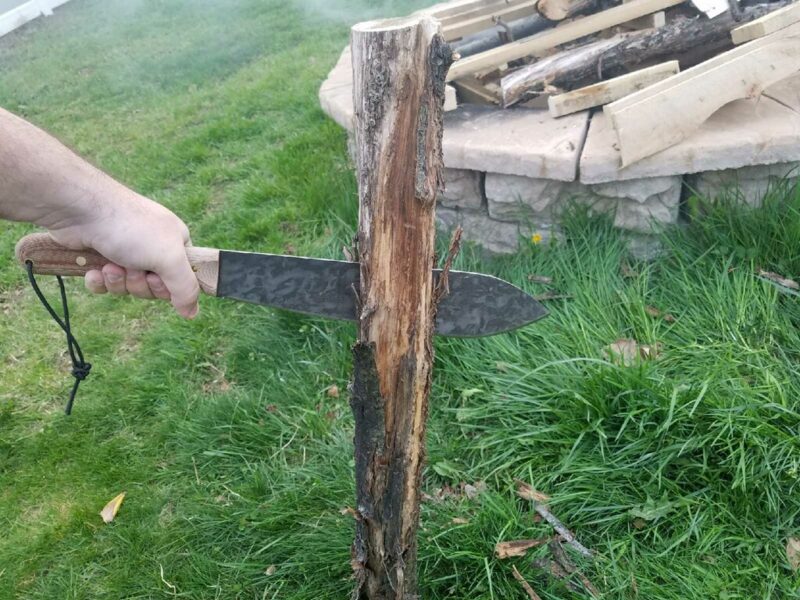 With its large size, the Overland Machete is easy to control while batoning, the blade has retained its edge for months of use, and it still looks as new as the day we received it.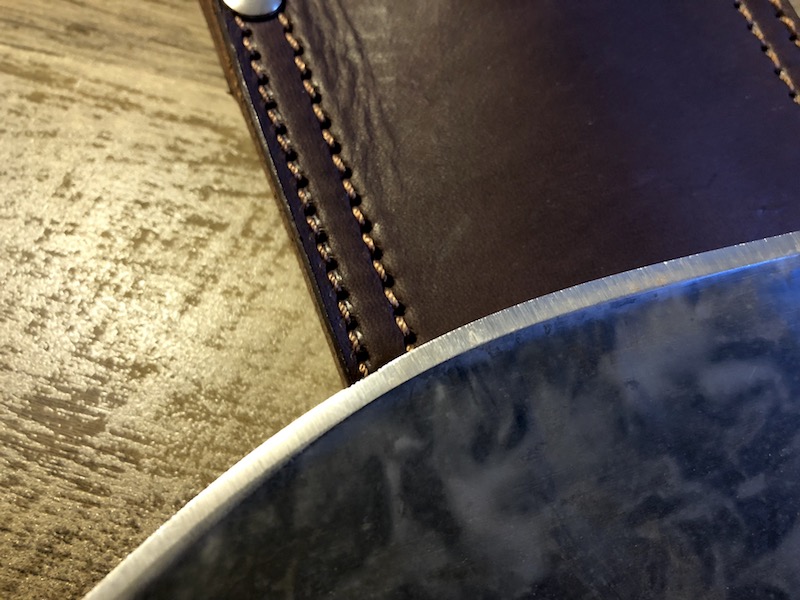 Somewhere along the way, we picked up a chip in the edge. Except for that minor issue, the Overland Machete really has been one flawless performer. L.T Wright will fix it but we haven't had the time or need to send it back yet. If we are being totally honest, that is easily fixed and isn't really an issue. It's there though so it's worth mentioning.
Verdict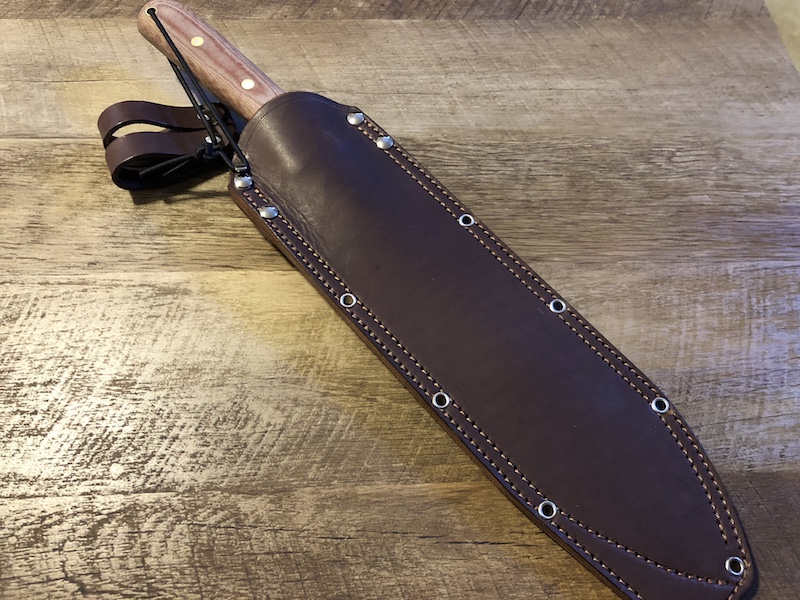 Priced at $155 with a sheath, or $115 without one you really can't beat the Overland Machete for price, usefulness, durability and overall build quality.
Call or visit their site to get yours and tell them 4WAAM sent you!