The history of the Hi-Lift Jack came up in conversation the other day and it seemed like an interesting topic to delve into. This piece of equipment is tied to a long line of good old fashioned "Murican" history.
Back in 1895, Philip John Harrah founded the Bloomingfield Manufacturing Company in the state of Indiana. Aside from the Hi-Lift Jack, some inventions I found most interesting were the "Kalamity Kar Kit" and the "seven-use hammer-hatchet-wirecutter-pliers tool." The second is pretty self-explanatory but the kit was a group of handy items that pioneering motorists needed to deal with roadside issues. The company is credited with several inventions that are still in very wide use today.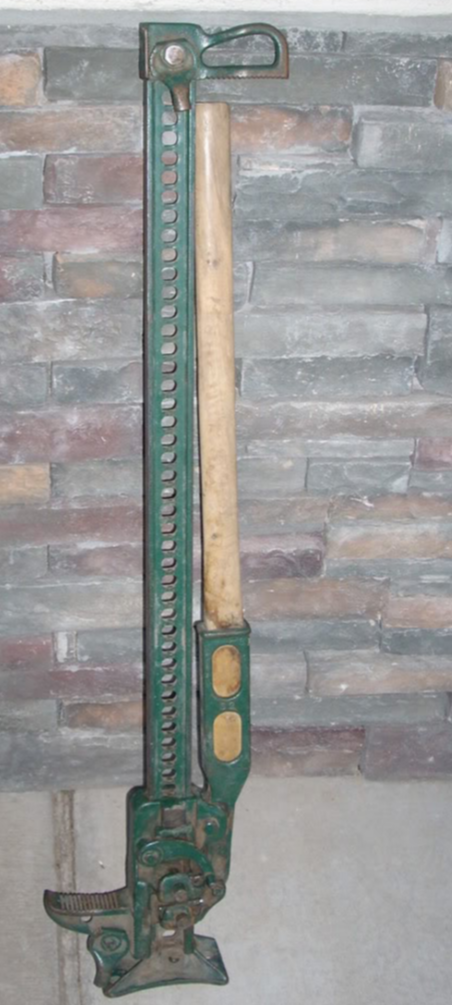 Mr. Harrah was quite a character. According to sources found on www.indianahistory.org, he was famous for his tall tales and playing the violin at square dances. He was a washing machine salesman and a school teacher before he decided to follow his passion and open the company with Oscar Shryer. He very much admired Thomas Edison and wanted to be a similar creator, making things for people that would simplify everyday life.
In 1905, the very first Hi-Lift Jack was produced except it wasn't called that until much later. Originally, it was produced as the Automatic Combination Tool but was often called the Handyman or Sheepherder's Jack.
Since its invention, it has been used in several different applications. If you surf through the forums, you can find story after story of how this jack is used extensively even on modern day farms. Also known as the Farm Jack, you can use it to hoist heavy equipment, clamp bent steel back to "somewhat" straight levels so it can be reassembled, or even stretch barbed wire when laying new pasture fences. Check out the video for some more interesting history and uses of the jack.
For several years, automobiles didn't come with the jacks we are used to seeing today, they came with the Automatic Combination Tool or at least a spin-off. A great deal of these jacks are still being provided to tactical military units today. I have always heard that the Hi-Lift was a prominent tool for emergency services personnel prior to the implementation of the "Jaws of Life" (another interesting story; those came from stock car racing). The fact is, they are still widely used by fire departments all over the country. Hi-Lift has an emergency responder version jack and an accompanying video that shows why the tool is still so valuable in life or death scenarios.
You can check out some of our videos, on our YouTube channel, to see different uses for the Hi-Lift jack off road