When a product review comes to an end I usually have one of two thoughts about it. The more common feeling is that I am ready to move on to something else. That's the nature of this business. In the case of the TeraFlex Nomad wheel, it was the less common feeling of knowing I am going to miss them.
Style, durability, and finish.
A good tire and wheel combination on a Jeep can really make or break visual impact and driving performance. I have been fortunate for the last year to run one of the best combinations for both looks and performance available.
The pairing of the BFGoodrich KM3 and TeraFlex Nomad wheel is a match made in off-road heaven. The wheel is beautifully finished with flawless coating, the center cap is low and unobtrusive, held on with stainless hardware that didn't rust like many other competitor wheels I have tested. The same goes for the button head bolts on the outer lip that hold the rim protectors on.
What really surprised me was how well the red anodizing held up on the valve stem cover and the air down valve. They faded a bit and got really dirty but other than a few scratches from my ham-handed use they look as good as the day I put them on.
It's a unique design with both parts screwed into the wheel and I half expected to fight with leaks and fitment. Not once did the tires lose pressure, and I never had a failure from either valve.
There is one thing to watch out for.
Talking about those unique valves and screw-in mounts there are a couple of things to watch out for. The anodized cap on the valve stem tightens over time from the wheel rotation. Combined with a tight seal from the o-ring they can be a real bear to get off. So much so that one of them was tight enough the entire piece started to back out of the rim when I tried to twist the cap off. Thankfully nothing happened and I was able to tighten it and remove the cap without incident. Just make sure to pay attention to what is turning when you remove them.
The final verdict.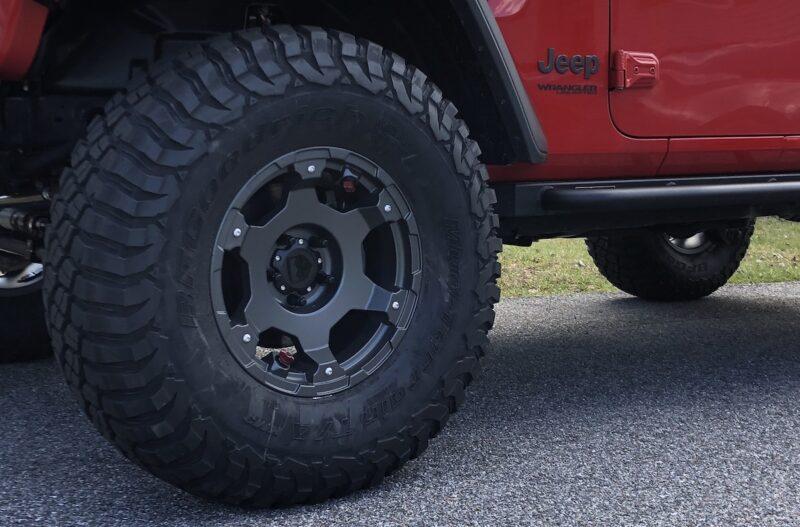 I really am sorry to see these wheels go. They have been absolutely a dream to use every day. From a sturdy durable finish to how well they balanced as a package with the KM3's you couldn't ask for a better combo.
TeraFlex prices these at $314.99 per wheel for the deluxe version we ran. That is more money than some wheels in the category but not when you look at what you get. From the well-designed bead retention grooves to the uniqueness of the screw-in and replaceable air down valve and valve stem, and the ability to run Delrin rim protectors that slide over rocks instead of grinding stone you really can't beat the price per feature offered.
What's next?
Stay tuned as we get the next wheel and tire combo to test.