Seat covers to handle every adventure and look stylish while doing it. Do the PRP seat covers hit the target or miss the mark?
What was I looking for?
The Jeep Gladiator we have is a Sport S with a few nice options. It did come with the cloth seats and as the owner of two dogs, that means dog hair interwoven in the fabric. To help combat the pet hair issue I wanted to find some stylish and durable seat covers.
With tons of design options, quality materials, and a pretty steep price tag compared to competitors I chose to try out the PRP seat covers. Long known for excellent seats used for many types of motorsports activity the seat covers were expected to live up to the same level of quality.
Construction and fitment.
"PRP's Seat Covers for the Jeep Wrangler JL & Jeep Gladiator JT bring a whole new look to your interior. These covers have been expertly crafted to fit perfectly over your factory seats providing an OEM fit and finish. Install yourself or through a certified PRP installer. Made from durable marine-grade vinyl, they can handle abuse from both on and off-road environments. The covers install over your stock upholstery and are side-impact airbag compatible." From PRPSeats.com
Real life impressions – the seat covers are made from a very durable vinyl. It retains color very well and so far there is no evidence of fading from the sun or regular use. Like any vinyl or leather it does show indentations when heavy items are placed on the seat surface. Most fade away within a day, sometimes the indentation lasts longer if the weather is really cold or there ins't a lot of sun to heat the vehicle interior.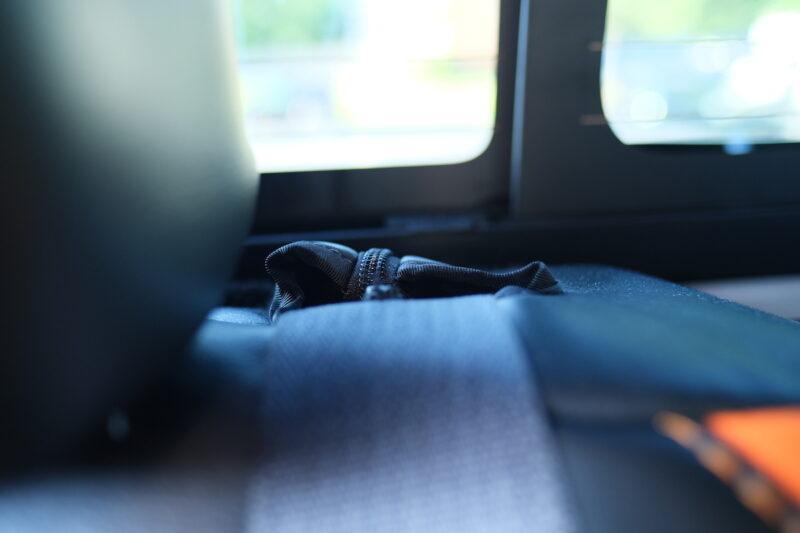 The other area to discuss is overall fitment. The seat covers aren't difficult to install. Patience, pulling and stretching in the right areas, and going over the existing seats fairly easily. There are some areas where they remain loose and to my eye unsightly. There are some zippers for the rear seats in particular that I see every time I look in the mirror. That's a completely subjective observation and not a knock on the covers. If you glance at them or don't realize they are covers they have a very factory fit and finish and do a lot to dress up an interior.
Overall thoughts and cost.
The cost of the seat covers is around $800. That's for a full set of front and rear like the ones in our Gladiator. That is a significant investment. The one really nice perk is that you can custom order your seat covers for that price with your choice of colors for every section of the seat.
The covers do fit better than most seat covers, they are definitely more durable than lower priced alternatives and will last a long time while protecting the factory upholstery. I would have to give them a 8 out of 10 because of their excellent quality, durability, and customization.