When I chose the KM3 as the next mud-terrain review I didn't realize that we had never reviewed a BFGoodrich tire. I have owned several sets but had never put them to print. That changes today.
BFGoodrich KM3 Dry-Traction and Road Noise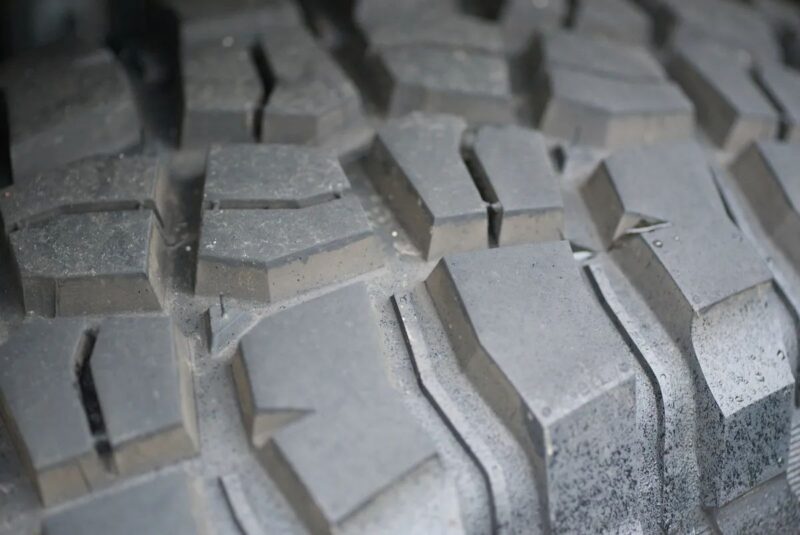 When you first look at the tread pattern on the KM3 you might think this is a loud tire. Right out of the package and rolling down the road they are whisper quiet. I am worried they will get louder as the tread lugs wear and the surface area loses depth to cut down on the noise. Many owners of the KM2 reported similar results after their tires wore down.
The positive side to those big lugs and soft rubber compound is excellent dry weather traction. I can throw the big girl around as much as I want and there is always traction to spare. Braking is smooth and predictable, acceleration is as uneventful as a Jeep should be.
BFGoodrich KM3 Wet Weather Traction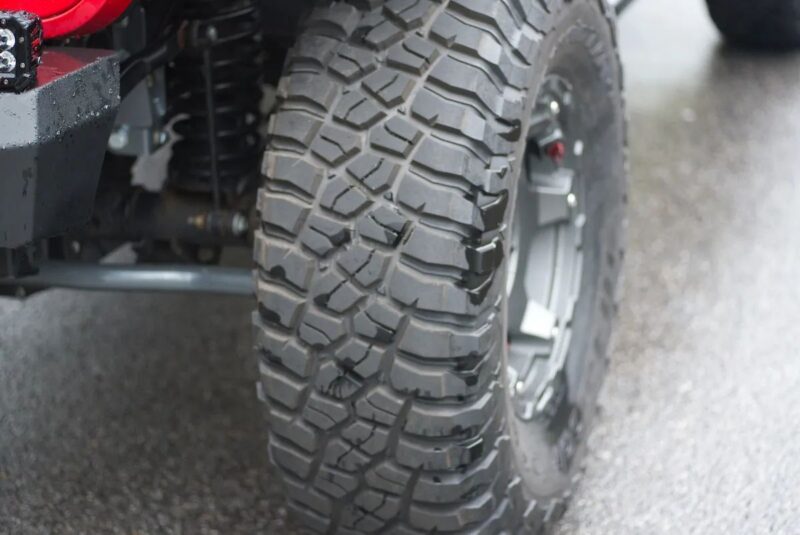 I really didn't expect great performance from the KM3. The lugs are large and there are plenty of open voids for water displacement but the lack of siping was definitely a concern.
Long term my initial impression may come true, but the first few thousand miles have proven that sometimes what I think will work best isn't always the case. Despite years of tire testing, the KM3 wet weather performance is the most surprising. I'm not saying other tires without sipes haven't performed well in the wet. I am saying none have performed as well as the BFGoodrich in the wet.
I have just as much confidence in the wet as I do on dry pavement with these tires. No slipping, no sliding, and no issues with puddles or standing water. If you hit standing water fast enough with any tire you will hydroplane. Even rain tires have a limit.
BFGoodrich KM3 Overall Quality
We are really spoiled these days when it comes to tires. The technology, silica content, mold processes, quality control, and computer modeling have really created some of the best tires we have ever had.
You could tell when the KM3 arrived it was a well-made tire. No rubber flash pieces sticking out as our last review tire has. They roll beautifully and balanced with less than 4 ounces per wheel.
Priced at $378.99 at 4WP these are not the least expensive tire on the market. It's the only knock on them at the moment. Considering the competition in this category can be had for $40 less per tire and has proven performance it's hard to justify spending more on the KM3. Maybe they will make a stronger case off-road.