I know, two snow reviews so close together. Unfortunately snow was a rare occurrence the last two years and we had to maximize the weather we got.
Fun factor and inclement weather traction.
The Dick Capek Extreme Country tires have been a pleasant surprise. As an inexpensive tire, my expectations were low and my initial impression was that they were loud, harsh, and lacked performance.
Admittedly with miles and time my opinion has changed. The volume of the tire rolling on payment has improved. Some of that is getting used to the tires and some of it is the tires wearing and rounding some harsh edges off. They are at the worst average for noise. I will be curious if they get worse with more miles.
Unlike the Bf Goodrich tires where my expectations were extremely high, the Extreme Country had the benefit of no expectations. They aren't as amazing as the aforementioned KM 3's in the snow, but the Extreme country tires are no slouch. Good traction, predictable handling, and good overall performance left me feeling comfortable having family drive the JT in any weather.
Where these tires have the advantage over the KM3's and other tires I have tested is the fun factor. Because traction isn't as stellar you can really get them to step out more and keep it sliding longer. Is that really a benefit? Probably not for most drivers but for those of us that like a little fun in our vehicle it makes all the difference.
Price and final thoughts.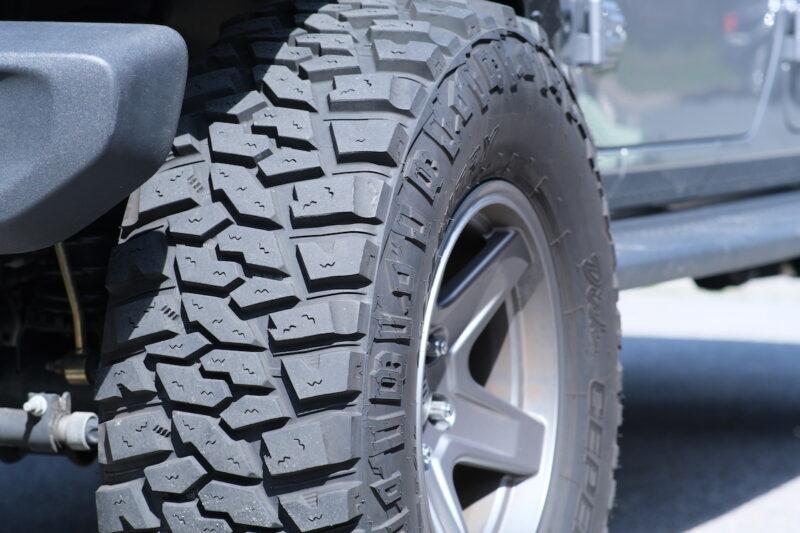 I bought these tires on a lark. I had no specific plans I needed an inexpensive set of 35-inch tires to throw on the JT to go with the 2.5-inch lift. The fact that I could squeeze a review out of them was a bonus.
Imagine how happy I am having made a purchase to just fill a need and getting a tire that has been a solid performer and worth the money spent on them. Speaking of cost, you can currently buy the Extreme Country for just under $300 at most retailers. (35×12.50×17)
Do you have these tires? Tell us what you think in the comments.