It seems lately there are a lot of people unsure if they have a Max Tow package on their Gladiator. We're here to help. (This article does have accurate information to identify the Max Tow version of the Gladiator. It is also very farcical in nature)
Step One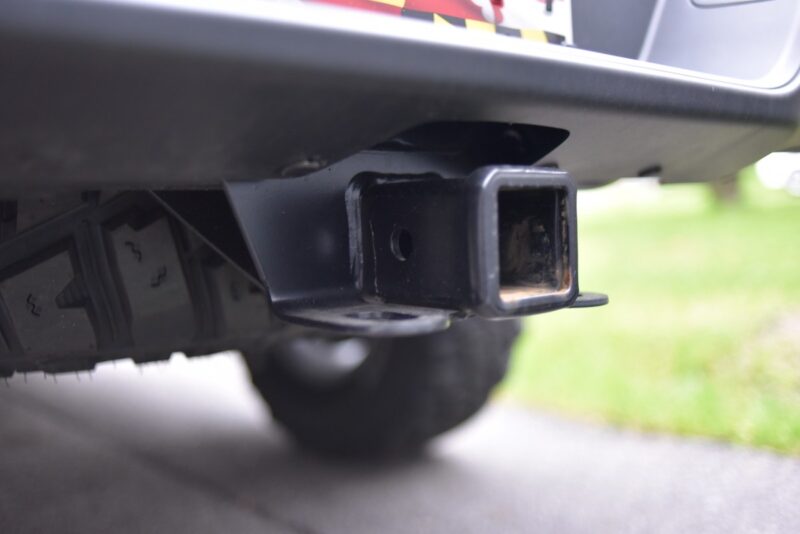 Get the window sticker that tells you all of the features of your new Gladiator. If you bought a Rubicon or an Overland you do not have the Max Tow package. (The Rubicon has the same axles, axle ratio, and other features. It gets a 500 pound less rating due to the extra weight of the off-road parts.)
If you bought a base model Sport you did not get the Max Tow package. (This is no longer the case. We have seen a base Sport with Max Tow. Thank you George P.!)
If you have a manual transmission you do not have the Max Tow package.
If you bought a Sport S continue reading.
OK, so you have your window sticker. Look for the word "tow" in the optional equipment. If you don't see it anywhere why did you buy a truck?
So you found the word. Does it say Max in front of it? No? Then you don't have a Max Tow package.
Step Two
You searched your window sticker and it says Max Tow Package with 4.10 Axle Ratio. Congratulation you have a Max Tow Gladiator. You are now a superhero capable of towing moderate weight and gloating that you have extra towingness.
Here's what else that package gives you so you can feel even more superior to the non-Max Tow crowd.
Heavy Duty Dana 44 wide front and rear axles.
Class IV hitch.
Trailer hitch zoom rear camera.
Daytime running lights.
Heavy-duty engine cooling.
240-amp alternator.
How do I let people know I have the Max Tow version?
The easiest way is to get a vanity license plate that says Max Tow. Second to that would be putting some outlandish name decal on the hood.
For those that are more subtle, you can point out the two-piece fender flare with the extension to cover the wider axles.
How to spot a Max Tow owner.
You don't have to. Like Vegans they will tell you before giving you their name or introducing a family member.