Dick Cepek was an off-road legend, a member of the off-road motorsports hall of fame and he created one of the very first off-road industries. His very first product offered was a wider and more durable off-road tire that he had built for himself. After seeing it in action his friends all wanted the new tire and a business was born.
Dick Cepek tires is no longer a stand-alone company and currently falls under the Mickey-Thompson umbrella.
Extreme Country Road Noise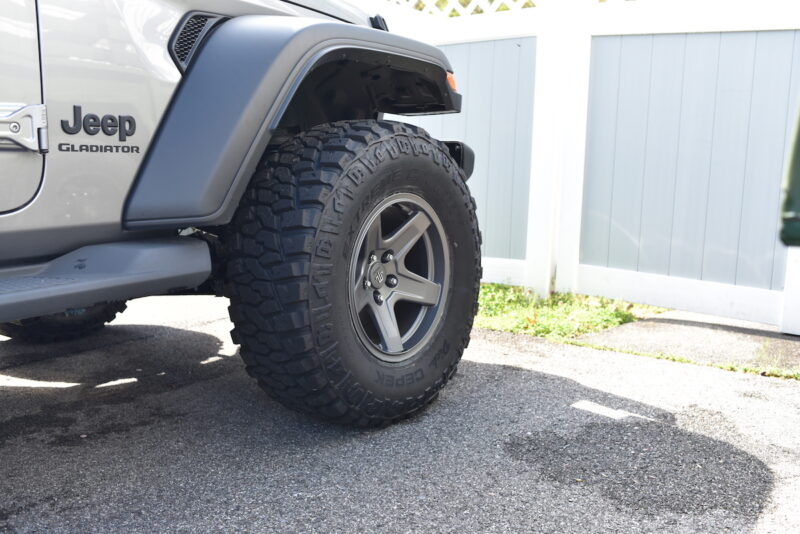 I started with this section to save you some time. If you want a quiet tire you can stop reading now and take a look at some of our other tire reviews.
If a bit of road noise doesn't bother you, and you are looking for a less expensive tire with a good all-around performance, this review is for you.
The road noise is noticeable but not overbearing. You can have a pleasant conversation, you can hear the radio, and sometimes the noise fades into the background enough you forget it's there. These are definitely louder than the General Grabber X3 and similar newer tires I have tested.
Extreme Country Dry Traction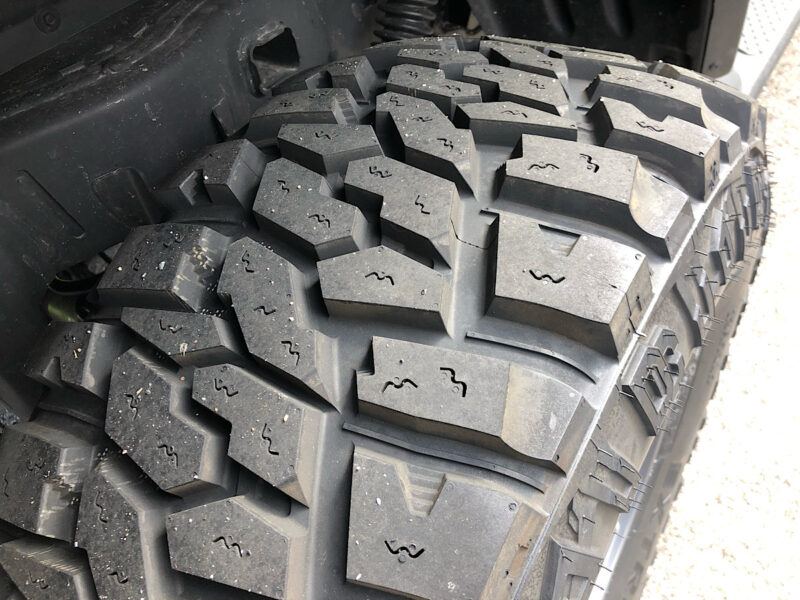 Sometimes it is difficult to gauge everyday traction. I find that I really have to think about assessing it during a tire review or I forget about the tire.
The Extreme Country work really well in the dry. I mentioned above that they have some road noise, what I did like is that noise doesn't increase when turning or braking. The tires are very predictable and hold the road rather nicely.
I have found that louder tires are often, but not always, made of a harder rubber compound that also reduces traction. Not the case here.
Wet Traction
This is where a harder rubber compound really falls off. The tire will squirm under acceleration, push into turns, and generally be a nightmare.
The Extreme Country is not like that at all. They are planted, handle standing water without drama, and give off a great jet ski trail behind you. I always judge a tire by whether I would want my wife or inexperienced driver using them. I would have zero reservations about the Extreme Country tires. Dick Cepek did a good job with this less expensive offering.
Overall fit and finish and balancing.
The tires have some flash left from molding, but they roll true. I got these as a mounted set and there are no more than 4 ounces on any one tire. That's excellent for a tire that's sub $300.
Mounted on the 17×9 Mammoth wheels they fit the Gladiator really well and give it a nice muscular stance with the Skyjacker lift.
Not sure about the overall tire style.
I don't like flashy things. A friend dropped by the other day and he really liked the look of the tire so it goes to show what I know about visuals.
The sidewall of the tire has an interlocked DC emblazoned around the edge. Not sure if it helps traction but everyone surely knows what brand tire you have on your vehicle.
What's next?
Well it's early days yet. I need to put more miles on them to talk about tread life. Snow is quite a ways off and off-roading is on hold until life gets back to normal.