Cute little air compressors that run off of your cigarette adaptor are great for normal sized car tires. For oversized tires, you need something with reliability, power, and performance.
A common want for most off-roaders is some sort of "on board air." There are compressors mounted off the engine using the fan belt for power, units that can be hidden under the jeep, engine bay mounted electric compressors, and electric compressors that can be mounted somewhere in the cab. All of these systems and methods fulfill the air requirement but they are permanently tied to your rig. I wanted above average air delivery AND portability.
There are a few options that could meet this requirement. You could go with a pony bottle, but you are limited by a finite volume and the requirement to get it filled at a place like a SCUBA shop. Those air tanks are fairly large, heavy, and can be difficult to secure in a sensible manner within your cargo space. You have your run of the mill portable air compressors, $19.99 specials from WalMart. They take a long time just to fill a tire, don't come with reservoirs, running air tools on them is impossible and they tend to overheat. With all of the requirements I had for air delivery, I decided to try out the ARB portable compressor system.
System Specs & Features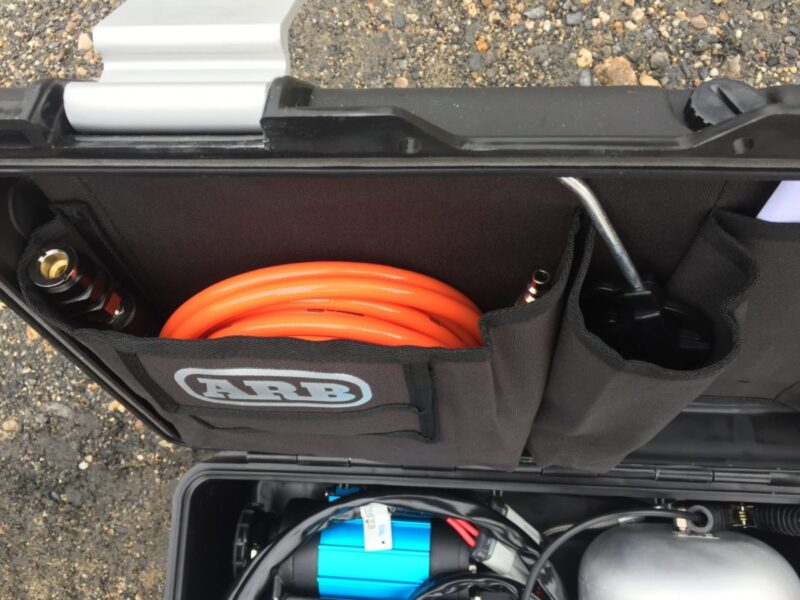 The ARB Twin High Performance 12 Volt Portable Air Compressor is packed with features that make it a highly versatile system. First, it is perfectly contained in a custom designed waterproof case measuring 8.2×17.3×9.4 inches. The case will float if dropped in water (the whole kit only weighs 14.5 pounds). The dimensions and sturdiness of the case make it ideal for simple cargo management and portability. This little container holds the air compressor, wiring with heavy duty alligator clips, one-gallon reservoir, and a pouch to hold accessories like the air hose, inflator, and blower. When powered on, the system delivers a whopping 6.16 cubic feet of air per minute and maintains operating pressures between 135-150 pounds per square inch (which corresponds to most air tools' needed pressures).
Ease of Use & Operation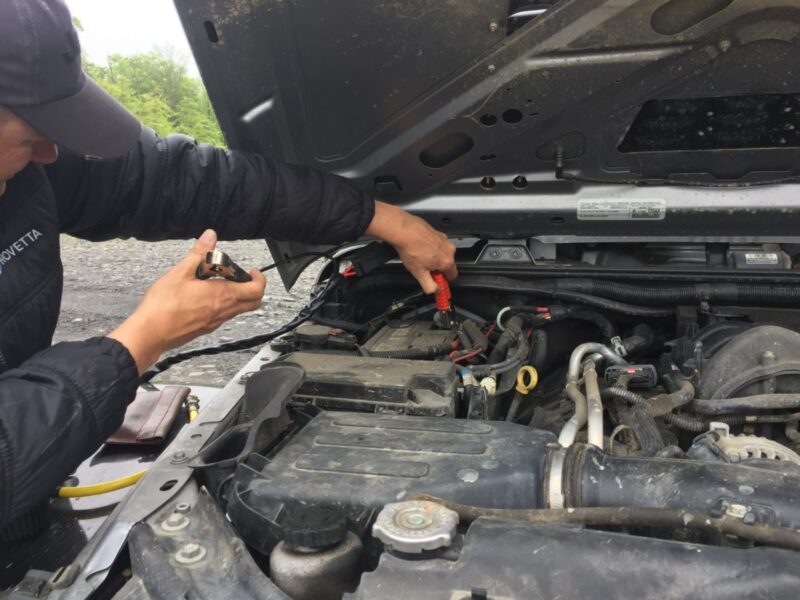 What I love most about his kit is how easy it is to bring your air source to where it is needed. No longer do I need to bushwhack a mini trail to get my rig to a vehicle that needs air. I can just grab the case, mosey to wherever, plop it down, hook up the alligator clips to any 12-volt battery, flip the power switch, and start using about any air tool needed (I probably won't be painting trailside). ARB has even included an air coupler that allows for single-handed air hose connection/ removal. Honestly, that's all there is to it. The environment can create havoc for any device much less an electric compressor. So, what if it's raining? All the components in the compressor are sealed. As long as the air intake isn't submerged, this compressor will perform reliably. What if it's 115 degrees out? Well, the system has a cooling fan but if it does get too hot, it also has an automatic cutoff to protect your equipment. There are fuses to prevent any power issues from frying your compressor.
As a testament to its performance, after a long day of wheeling, we needed to air up four Interco TrXus M/T 37×12.5×17 tires from 15psi to 35. We ran a stopwatch, so when I say each tire took approximately a minute and a half, there is no exaggeration here. Between the length of the provided hose and battery connection wires, we didn't need to reposition the compressor at all. Keep in mind, those 90 seconds included periodic pressure checks!
Recommendations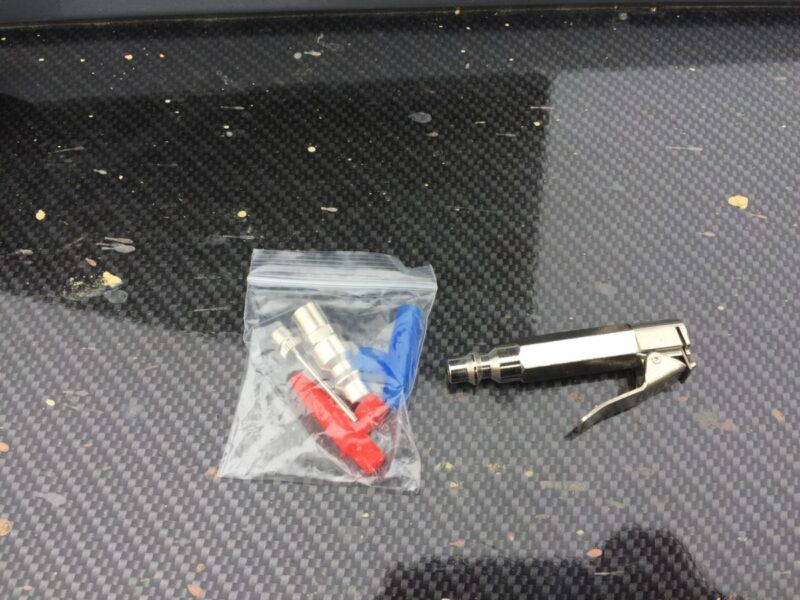 The whole kit comes equipped with some nice air accessories so you can start using the compressor right away. It has a blower, some fittings for inflating balls and air mattresses, and of course a simple tire inflator. Personally, I would recommend getting one of ARB's inflator that is equipped with an integrated gauge you can find here. The only accessory that I haven't seen that I would really be interested in is a house power adapter kit. In theory, it would be very simple. Basically, mate a laptop power supply to plug into the compressor system so house power would be reduced from 110 volts to the appropriate levels. Fabricating one shouldn't be too difficult so you may see a follow-up article some time down the road.