After we finished up our last JL winch install, we lost our stock license plate location. The two things we were looking for in a mounting bracket was that it didn't require us to drill additional holes or make us remove our hawse fairlead. This search led us to Maximus-3 JL Stealth Front License Plate Bracket & Frame.
The fit and finish of this product is excellent. The mount is well worth the $69.99 we paid from the Maximus-3 website. The design used the three of the stock bolts on the JL Rubicon steel bumper and skid plate. That meant we didn't have to drill any new holes and the new plate position was only a few inches lower than the original stock mounting position. Leaving us with an almost factory look.
The mounting plate is removed easily with two wing bolts. Based on the design, you will likely want to remove your license plate before doing any aggressive wheeling. The location is very susceptible to being bent and damaged. It's a solid design but certainly not a substitute for a skid plate; I'd only be comfortable having the license plate on during regular driving, and maybe light off-roading – situations where the front bumper only makes contact with light brush and vegetation.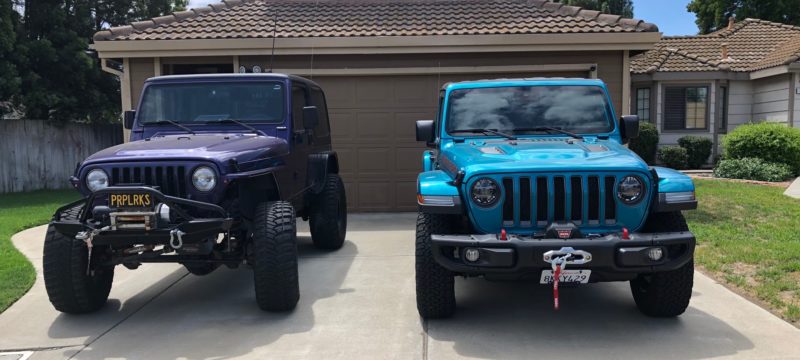 There are a few options out there for front license plate brackets but, the Stealth from Maximus-3 is a product worth recommending. If your local laws have a problem with the visibility of this plate being at an angle, then consider looking at the Maximus-3 Low Mount License Plate Bracket. You will lose some of your approach angle that the Stealth offers but this will be traded for visibility of the license plate.