Mickey Thompson has been making tires since the 1960s and they helped shape not just off road but all tires for years and years to come.
Brian Deegan is a racer that Mickey Thompson would have loved to compete against. He's tenacious, talented, and a marketing savvy businessman. So putting his name on a Mickey Thompson tire with custom touches and and giving him input into its design makes perfect sense. Does the tire measure up is the big question?
This initial review is going to focus on on-road performance. When you buy a mud terrain tire you aren't always buried in the mud or living life off-road so how it does in daily driving is very important.
Noise
Mud terrain tires are noisy by nature, large void areas and huge lugs create echo chambers for noise to bounce around. The Deegan 38's are not passenger car quiet, but they are extremely quiet for a tire of this size and construction. (37 x 12.5 x 17) There is minimal highway drone, they don't overpower the radio, and drivers in other vehicles aren't staring at you rolling down the road. One of the features that help this create this lack of noise is the larger lugs and the main tread area having an abundance of sipes. Sipes allow tires to grip better in wet and icy conditions
Tire tread block shapes, groove configurations, and sipes affect tire noise pattern and traction characteristics. Typically, wide, straight grooves have a low noise level and good water removal. More lateral grooves usually increase traction. Sipes are small grooves that are cut across larger tread elements. Up to a point, more sipes give more traction in snow or mud. (Source: Harry E Sipe)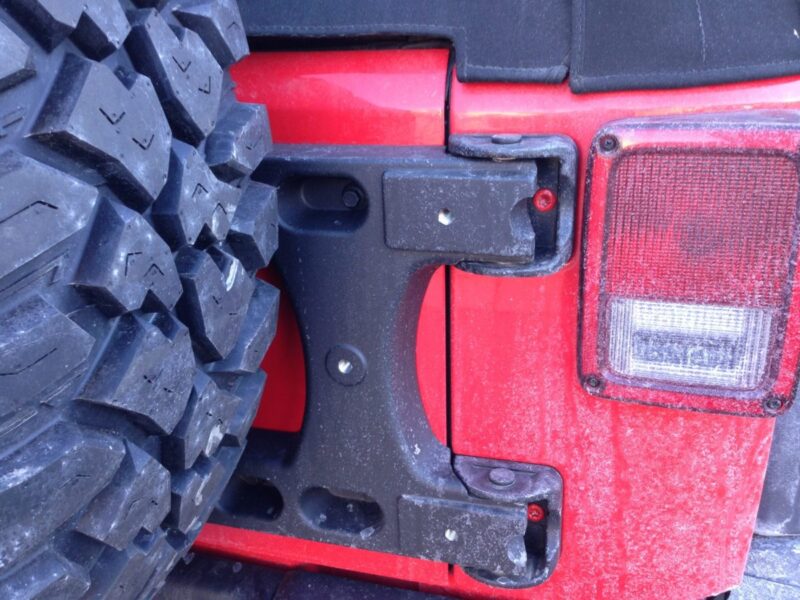 Traction
So with that said let's talk about wet dry, and well snow. Lots and lots of snow. Big gnarly tires are usually terrible in the wet, they don't void water and they hydroplane terribly. Not the case of these tires. One of the things that are a benefit is the fact they are not as wide as their size designation would suggest. This offers several benefits. They slice through the water better, they have less chance of rubbing at lock, and they are lighter than similarly sized tires. The siping just adds to that wet weather performance and they have yet to put a foot wrong.
Snow traction can be described in a very simple sentence. What snow? You have to work to break traction with these tires, deep snow doesn't slow them down, and I know there was ice out there on the road, but again they didn't care.
Dry weather traction is a little less stellar. Those large lugs, the siping, and the lightweight carcass work against these tires on dry pavement. These are all the attributes that make these tires spectacular on every other surface so it's easy to forgive these minor quibbles. Just know that when you push them they will move around. After you put a few miles on them you stpo notincing the movement and you adapt to the tires easily.
The Wrap Up
Priced at $360 for the 37 x 12.50 x 17–inch tires they are a nice middle ground cost. There are a couple of niggles with them. They are tough to balance, they took a lot of weight, and we had to send one of the tires back due to a flat spot. They are also super sensitive to keeping the tire pressure accurate. A few psi really changed what we got out of a tank of gas by as much as 2 MPG.
The final word is we love these tires but stay tuned for the off–road review and how they handle the long haul.
Don't forget to check out our Featured Partners page and thank our sponsors.
(Ed: Update – We have removed these tires from our JK and realized that there was a lot more sidewall deflection than we originally thought. This may not be an issue on smaller size tires but with a 37 you do get some sidewall wrinkle that causes a bounce under acceleration on the pavement. )
(2019 Editor Update: These tires are still going strong 4 years later. They are still around half tread life and are daily driven by a traveling school admin. Grip and traction are just as good as the day we started testing. A testament to an excellent tire with exceptional wear on a Jeep.)