Normally we don't run a second review on a tire so close to the last one, we also didn't expect to get snow right after publishing it either.
With the possibility of some more winter wonderland this weekend it seemed prudent to let everyone know how the XMT handles the slippery stuff.
Snow Traction and Fun Factor
Internet experts and keyboard warriors love to tell everyone that mud-terrain tires suck in the snow. It's not that they are wrong, but it's simply not true for so many of the newer tires with advanced tread designs.
The main thing that has created this more versatile tire is the inclusion of more siping in the tread. These small and plentiful fissures help to grab the snow and give you the traction you need to stay safe and in control. These aren't as good as having true snow tires but they are every bit as useful as the average all-terrain tire and more effective than a street biased all-season tire.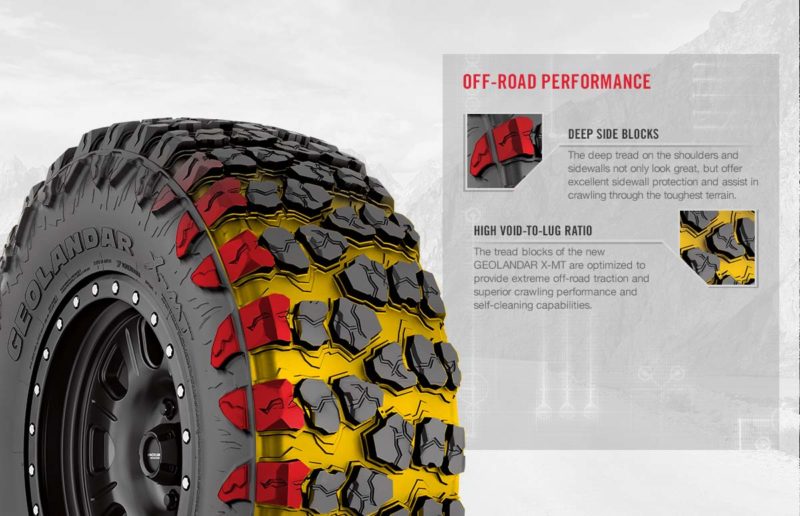 You can see the siping and the stepped tread design in the picture above. All of those edges and surfaces help to drive you forward.
That's not to say the XMT is all business. It's fun to step the back end out under acceleration and hoon it up a bit. The nice thing is you always have a feel for what the traction is and you can hang it out without looping it unexpectedly.
We still need to do the off-road review but this tire is performing as well as some of the best tires we have tested. Mileage and mud will tell how close to the top they get.