If you need an all-around tire that gets excellent traction on 90% of the surfaces on and off-road you cannot beat an all-terrain tire. One of the latest offerings from Yokohama is the new Geolandar X-AT.
Geolandar X-AT Dry Traction and Road Noise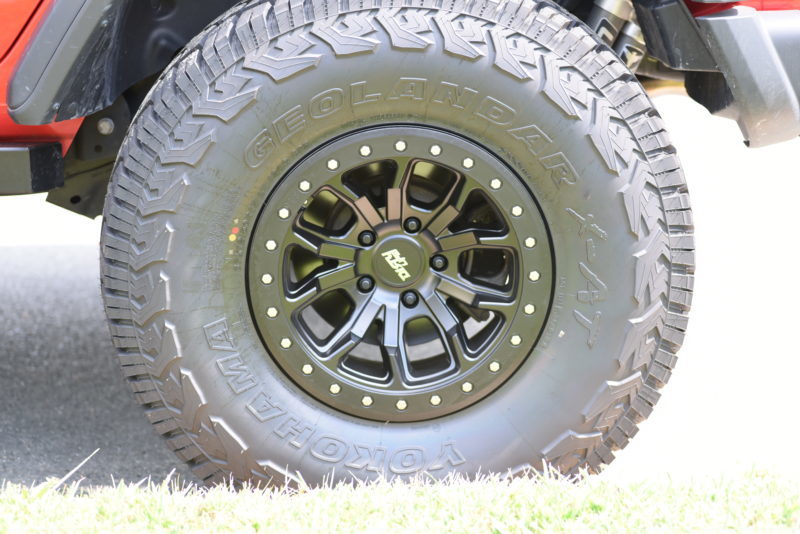 The X-AT is quiet, comfortable, with excellent traction on dry surfaces. The overall construction of the tire allows it to absorb large road impacts without damage. I did a dB test after the swap from the Yokohama Geolandar X-MT tires and with similar conditions, there was an 8-9 dB drop.
The tires perform just as well under braking. Controlled stops without drama and excellent feedback help give you plenty of confidence.
Geolandar X-AT Wet Traction
Wet weather performance has been good. It's not the best tire we have ever tested in the wet. The X-AT has a tendency to grab standing water more than our best tire, and the acceleration traction can get a little slippery. If we were giving grades the X-AT would be an A- and the best we have tested is an A+. Definitely not a slouch at all. (Both tires were tested on the same Jeep.)
Braking is similarly excellent. It's hard to quantify something like the confident feeling I have when driving with these tires. Like anything you do, the more you believe in it the more likely you are to be successful. I know that these tires will stop, and they do exactly that every time.
Geolandar X-AT Overall Quality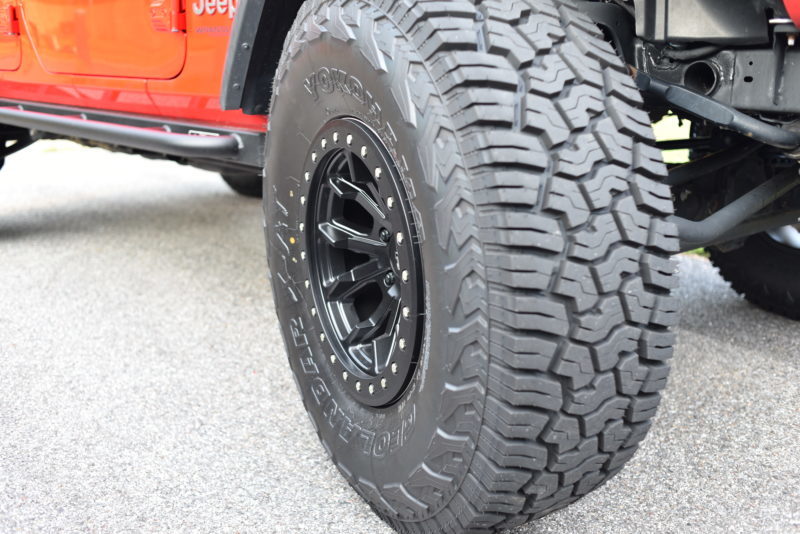 My initial thoughts on tire quality always start with balancing. It's easy to have confidence in a tire when your first experience with it is good. The X-AT balanced easily took less than 4 ounces on any tire and had no blemishes anywhere. Not the least weight we have seen but definitely good for the silver medal.
Priced at $374 at TireRack.com the X-AT comes in a little below the competition price, and if you don't mind the slight performance drop, you can save around $100 for a set of 4. No matter what you do we rate this a sold buy.