One of the best all-around tires we have tested the Yokohama GEOLANDAR X-AT is more than just a jack of all trades. Check out our on-road review here On-Road Review: Yokohama X-AT
Mud Traction
The X-AT does a passable job as a light-duty mud tire. If you are trail riding or off-road in a field you won't have any issues.
If you point those tires to the wettest, waterlogged ground you can find and lose your momentum you will need to winch. The tires get packed with mud and the lug voids are closely spaced trapping the mud in the tire.
It won't let you shake the mud as easily as you would like when trying to climb the next obstacle. This is an on-point performance for an all-terrain tire. If you tackle a lot of mud, get a mud tire.
Gravel, Dirt, and Rock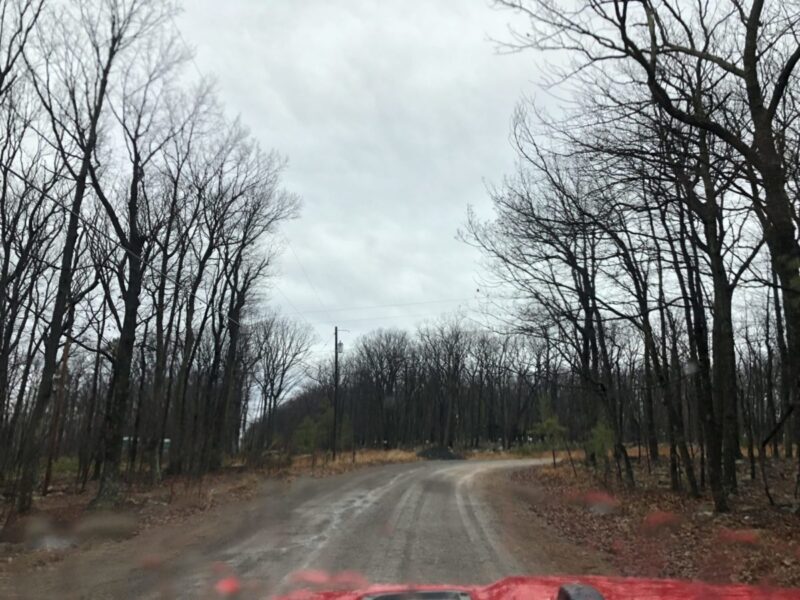 When you first look at the X-AT it appears to be less aggressive than other tires on the market. The tread and sidewall are subtle and overall look like an aggressive all-season tire.
In reality, the X-AT is perfectly suited for gravel and dirt. Plenty of grip, fun to push fast on loose surfaces. They are almost too grippy. It takes a bit of work to really break the rear loose, the tires dig in and drive forward so well on both dirt and gravel you feel like a rally driver.
The only weakness off-road is tackling large rocks. The tread is tight and it's hard to get the traction you need on rock edges.
Snow
Converse to the issue on rocks the tread is ideally suited to snow. The tight pattern tread grabs the snow and packs it in so you get tons of snow on snow traction.
I don't have a ton of miles on snow with the X-AT so my observations are short and YMMV. The front end pushes on really slick roads, I don't know why as the tires perform excellently elsewhere on low traction surfaces. Acceleration and braking are good and I would have zero issues letting anyone drive the Jeep in bad weather. Not something I can say about all the tires we have tested.
Final Thoughts
I genuinely like the tire's performance. The styling is a little too low-key for some vehicles and I would prefer a more aggressive look.
The upside is the price compared to competitors. TireRack currently has 37×12.5×17 X-AT for $382.42. That's $10 less than one of our favorite AT tires, and a whopping $60 less than the KO2 from BF Goodrich. I definitely rate the X-AT a good buy.