Tire carrier solutions for the JK seem to be a dime a dozen….. well, several thousand a dozen but you all know what I mean. There are a lot of options out there to decide from, each has their own selling points, and that leads to a lot of thinking on which will be best for your wheeling needs. As part of my initial build on a 2017 Jeep Wrangler Unlimited Rubicon Recon, I didn't want to replace the stock steel bumpers yet but needed a better system to carry my tire, hi-lift jack, and hopefully some fuel. I decided to try out the American Expedition Vehicle (AEV) solution.
What you are getting…
The configuration I decided to go with is a combination of three AEV components: the AEV Tire Carrier w/o bumper, the Fuel Caddy, and the JK Hi-Lift / Pull-Pal Mount.
The tire carrier BY ITSELF can carry up to a 40-inch tire on a wheel that is 16 inches or larger. It is chassis mounted so it takes all the weight of the tire off your tailgate and bumper. It also has a tailgate tie in so accessing your rear cargo is as simple as it has always been. The carrier is designed to be a base for a lot of extra options like a rear light, rear camera, antenna mount, fuel caddy, and jack carrier. The carrier also holds a full-size standard spade without needing any extra mounting hardware.
The fuel caddy holds an impressive 10.2 gallons and comes with a fully vented OE-quality cap. It also comes with a large bore siphon tube that is weighted on one end to help pull from the lowest pocket of the caddy. Keep this in mind though, it will only accommodate a 37-inch tire that is mounted on a wheel that is 17 inches or larger. Installation is a snap and the opening for the spare tire mount is even notched out to give room for wires that may be running to a third brake light and license plate light.
As an active trail guide, access and storage of my recovery gear is always a top priority. To date, AEV's Hi-Lift / Pull-Pal mount is the best I have used. Again, the install couldn't be simpler and is packed with brilliant design features. The kit comes with a new base for your jack that is notched to interlock with the mount base. Further up the mount, there is a hinge that is shaped to clamp the Hi-Lift jack bar and handle; with a simple hand screw, the jack is solidly mounted, easy to deploy, and completely rattle free! The mount also gives an equally solid and easy to access system for AEV's Pull Pal.
Some things to consider…..
The directions that come with the tire carrier are detailed but you will want to read all the way through them before starting your install. It's not hard, there are just a lot of fitment steps that have you going back and forth a bit. If you are keeping your stock steel bumpers like I did, a nice thing to know is how to actually remove the whole bumper; most of the fasteners are what you expect but there are four bolts that connect the bumper to the tow hitch — make sure those are completely backed out to remove your stock bumper.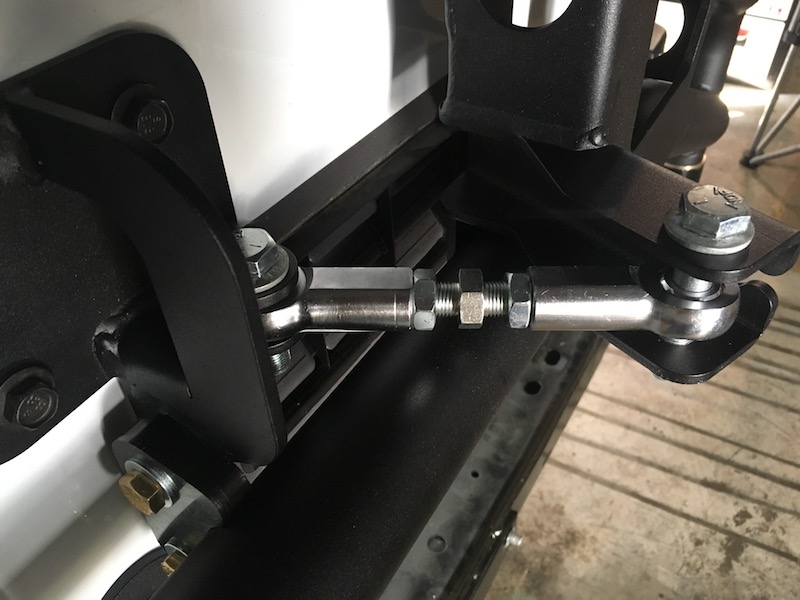 After going through the alignment steps, connecting the carrier to the tailgate, and hanging your spare, take a really close look at what everything looks like open and closed. After a few hundred miles I started noticing a bit of a rattle. On close inspection, I noticed the plastic buffers had worn in and settled slightly. A quick adjustment of the tie bar (connecting the carrier and tailgate) EVER SO SLIGHTLY, and I was right back to a quiet and rattle free ride. Several thousand miles later with lots of off roading, I have yet to notice any further rattling.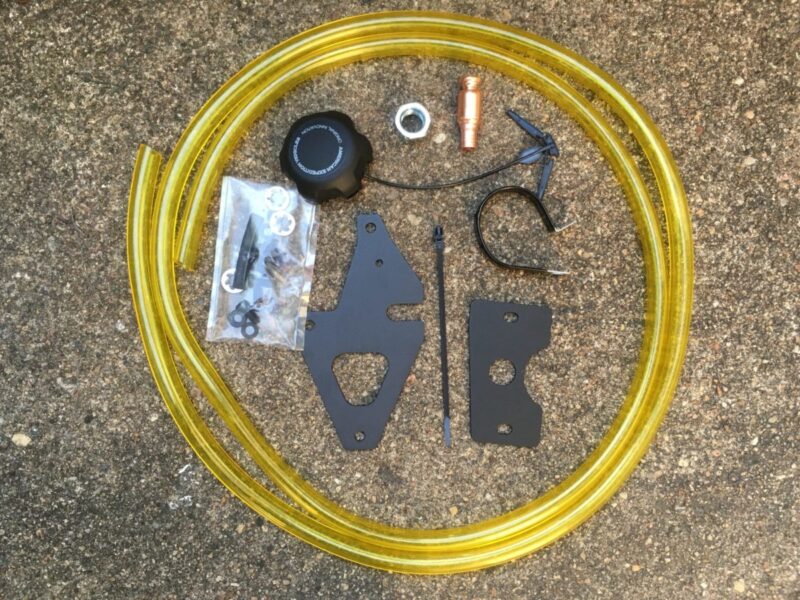 The fuel caddy comes with its own siphon hose and does the trick. You will want to make sure you are parked on a level surface and it will still be difficult to get every drop out of the tank. You may want to consider picking up a hand pump or if you have the fabrication itch, you can find an interesting valve addition online. Another thing to consider is where you plan to store the siphon hose after you use it for the first time because, well, then it reeks of gasoline vapor.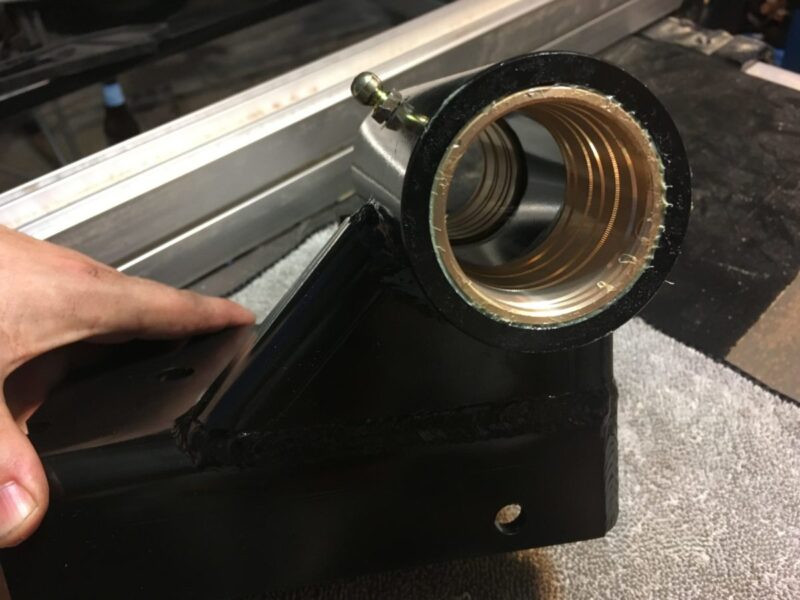 Finally, the jack mount. If you are installing this and you don't have an AEV jack base yet, you are going to want one. The new Hi-lift Jack base that comes with the jack mount fits the base like a glove. If you don't have an AEV Pull-Pal, don't rule out this mounting system! Take a look online and you will see ALL SORTS of cool modifications to this AEV system to carry traction ramps, Rotopax, extra lighting, CB antenna brackets, and the list just keeps going.