If you have a modified vehicle, you will inevitably be asked what you've done to it. For some this can be an exhaustive list depending on just how far into the details you are willing to go.
Because I enjoy discussing my Jeep, I have been working to keep a meticulous list of everything I have done to it. Below is a breakdown of all the parts I felt were worthy of mentioning on my TJ.
Front Axle: Dana 44
Clayton Truss
Stock Rubicon Locker
5.13 Spicer gears
Rear Axle: G2 Core 44
G2 Chromoly shafts
OX locker     
G2 5.13 Spicer gears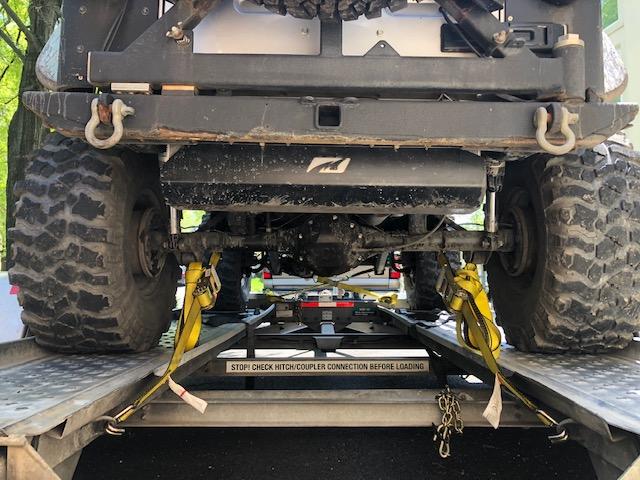 Front Suspension:
4" Currie Springs
ORO SwayLOC dual-rate anti swaybar system (remote-controlled)
One ton crossover steering
Rubicon Express adjustable front track bar with a Currie Johnny Joint on the frame end
Clayton long arm 3-link
Extended shock towers (Ford pickup tower upper half)
King 2.0 12" travel remote reservoir shocks
Metal Cloak adjustable bump stops
Clayton Offroad stainless steel front spring retainers
Rear Suspension:
ORI STX Struts 12"
Currie upper and lower double adjustable control arms
Rubicon Express adjustable rear track bar
Artec shock towers
Armor:
Genright 6″ aluminum tube fenders front and rear
Genright windshield guard
Currie Rockjock 45″ wide V-front bumper with hoop and custom tow points
Rock Hard 4×4 running board sliders
Rock Hard 4×4 rear bumper, swing tire carrier
Motobilt underbelly stretch tank and skid plate
Teraflex belly-up transmission skid plate
Skid Row engine skid plate
FabTech short corner guards
Skyjacker steering box skid plate
ORF Sports cage with floor mount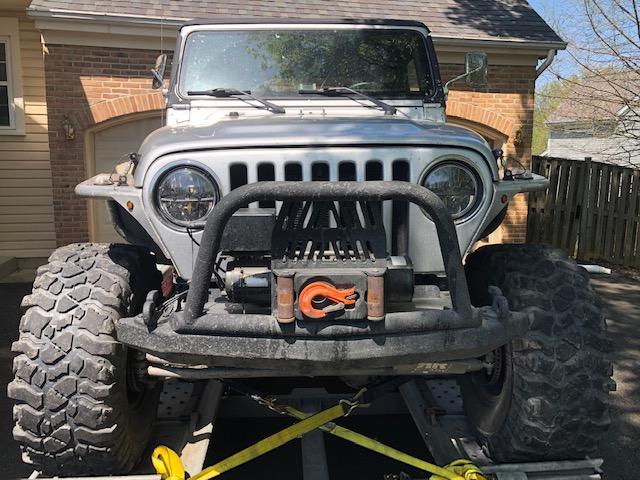 Other/Misc:
241OR RockTrac transfer case
Advance Adapters cable shifter
B&M Transmission temperature gauge/ tranny pan sender
Auxiliary transmission cooler
ARB dual air compressor with airlines at all four corners
K&N Cold Air Intake
MagnaFlow competition exhaust muffler
MagnaFlow high flow catalytic converters
M.O.R.E 1" lift motor mounts
JKS 1" body lift
Braided steel extended brake lines        
Line-X interior tub                                                   
Bestop Instatrunk                                                                                             
MileMarker winch with wireless remote conversion
Corbeau Baja RS heated suspension seats
Tuffy locking center console                                                                              
Tuffy locking glovebox                                                                                      
WeatherTech front, rear, & cargo floor liners  
Drake Billet aluminum turnbuckle hood hold downs
ARB Differential Axle Breather Kit
LED headlights
Cobra 75WXST CB radio
Firestik FS 3' antenna
White LED waterproof rock lights
15" ProComp steel wheels
35" Pitbull Rocker tires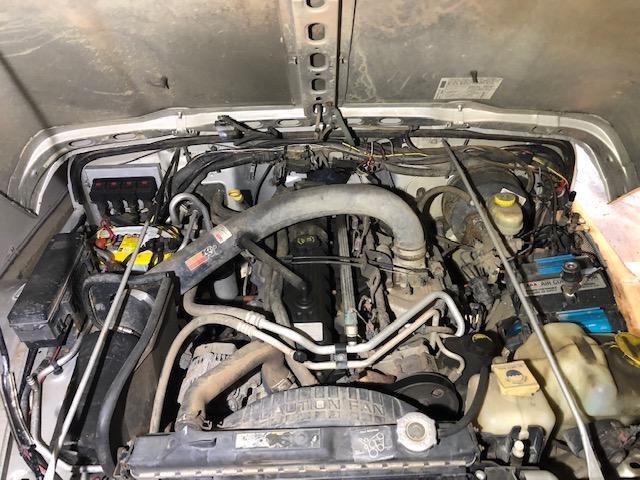 While I may have excluded a few things like tops or doors because I have multiple sets. This list is 90% complete. If you have any questions about specific parts I listed and my thoughts on them, feel free to send them my way and I will happily answer them.