Around the 4WAAM offices, we really like doing tire reviews. Comparing tread life, debating aesthetics, and arguing who makes the best tire has led to some pretty epic arguments. In the case of the General Grabber X3, the people are split on the red letters but we all agree on the performance.
Way back in January we wrote the on road review for the X3. You can check that out here… X3 Review.
We really liked the on road performance, grip levels were really good, tread wear was excellent, and overall they performed at a very high level.
8 months later that opinion has not changed. They have minimal wear on the tread, the sidewalls show no signs of wear after scuffing rocks and curbs for months. Road noise has not gotten any louder, and if anything the traction has actually gotten better in the wet. Today isn't about the on road performance but we wanted to throw a little update into the mix.
Mud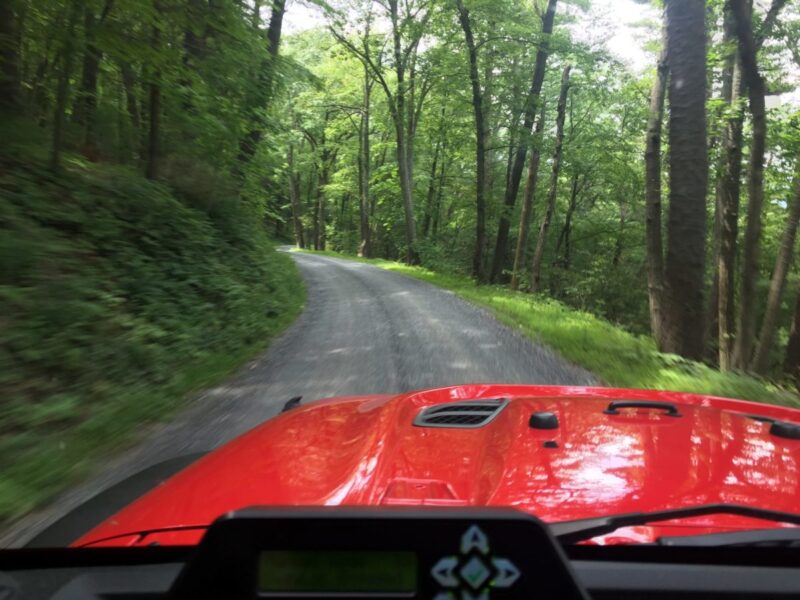 Since these are a mud terrain tire we might as well start with the mud. Normally I spend a day hitting mud holes and trenches for this part of the test. I hate doing that as it just beats the equipment up and the X3 is a lot more than just a mud tire. It's another tire that bridges that ultra aggressive tire with the features from a more utility driver all terrain. With that in mind, the mud was less deep but no less slippery.
I drove the back roads of Pennsylvania with the X3, many un-maintained roads with gravel, major mud sections, that weren't deep but had sections that lasted 1/4 mile or more, and wet slimy fields that became mud as you drove on them.
I tend to judge a tire by how many times it left me stuck, and if at any point I don't feel like I am in control. The Grabber X3 never let me down. Even when on the gas and sliding through the mud you could control how sideways and how much slip the tires had with the throttle. Exactly what you need a tire to do. I was also able to come to a complete stop and restart in the mud. Perfect for when you need to regain control and begin again.
Rocks and Dirt
Take these off-road and just drive. Pick a line, point the vehicle at it and drive over it. The tires won't limit what you are doing. Just this past week we did some testing in the rain. Loose gravel, rocks, and rain are a recipe for all kinds of traction issues. While we didn't tackle any massive boulders or crazy obstacles the traction was everything I could have asked for.
What was even more impressive was the amount of on-road cornering grip we had driving down into the valley after the wheeling was done. I was having some irritability with a technical glitch and really pushed the Jeep hard on some tight turns. The tires allow the Jeep to handle far better than it should be able to. We do have some trick swaybars helping out but these aren't the first tires tested with this setup.
Needless to say but, using these tires will improve your driving experience.
The Wrap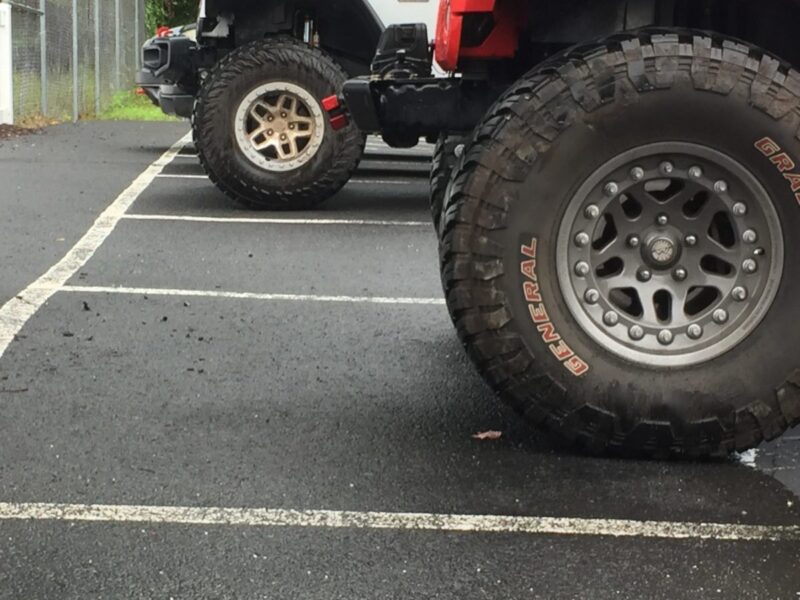 We have one complaint with the X3… they are a bit noisy on road. Seriously that's the complaint, and they are a mud terrain so it's part of the ownership experience.
We have over 10,000 miles on these tires at the time of this writing and we will easily get 50,000 miles out of these based on current wear.
Lastly, we wouldn't always opt for the big red letters but for our Jeep they do look the business.
SaveSave
SaveSave