When I sold tires in the late 90's General Tire made these super inexpensive rubber band tires that we sold at Montgomery Ward's for about $20. I would not have thought 20 years later that they would build some of the best off-road tires I have tested, and yet here we are.
Grabber ATX Wear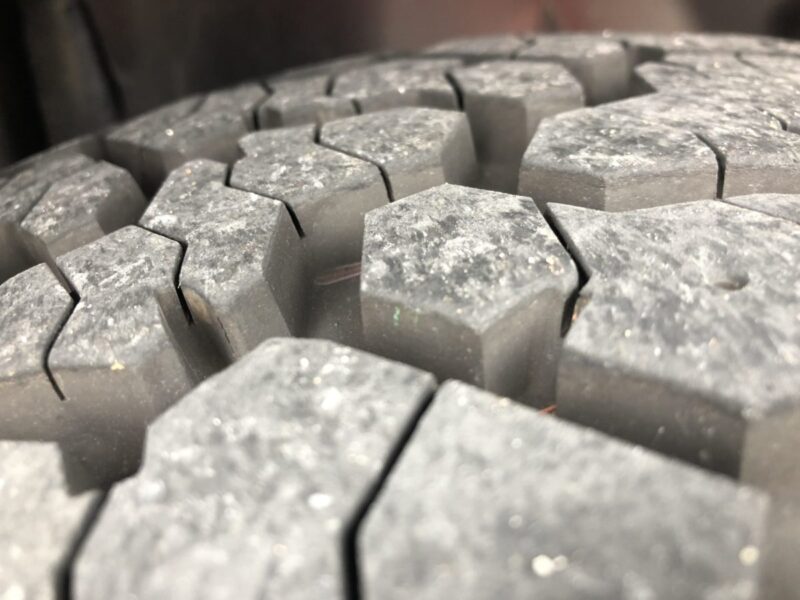 Having racked up a little over 8000 miles since February I decided to check the overall wear of the tires. The spare has been our control tire and has never been used. That pristine tire measured 14/32's of tread at the wear bar. The well used rear tires after 8000 miles were just slightly below the 13/32's line and the fronts were a perfect 13/32's of tread left. It certainly seems like General's 60,000-mile promise for the ATX is well within reach. When testing we don't do a 5 tire rotation, since not every vehicle can do a 5 tire rotation it's important to show what the tire does versus what someone with an extra tire in the mix can get out of a set. We also are very regimented in checking tire pressure and making seasonal adjustments to make sure we maintain the same cold tire pressure for the duration of testing. Over or underinflating can really impact tire wear negatively.
Traction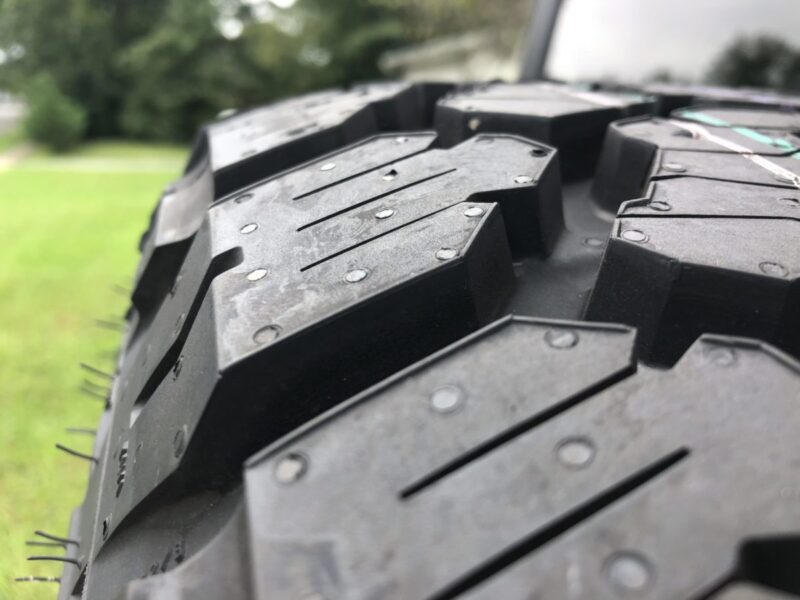 Overall traction continues to be excellent. If anything with some miles the tire is gripping better in the wet than when brand new. Gravel, dirt, light mud, and other terrain are above average. These are mud tires and we aren't rock crawling with them. Fire roads, county roads, and camping areas are where these will see the most action and they are stellar. Only in saturated grass and slipper slopes do you have to be concerned with limited traction. I also have not met a DOT tire that could tackle these conditions without some pucker factor. Short of a mud hole, or rocks in the wet, there isn't anything I wouldn't try with these tires.
Noise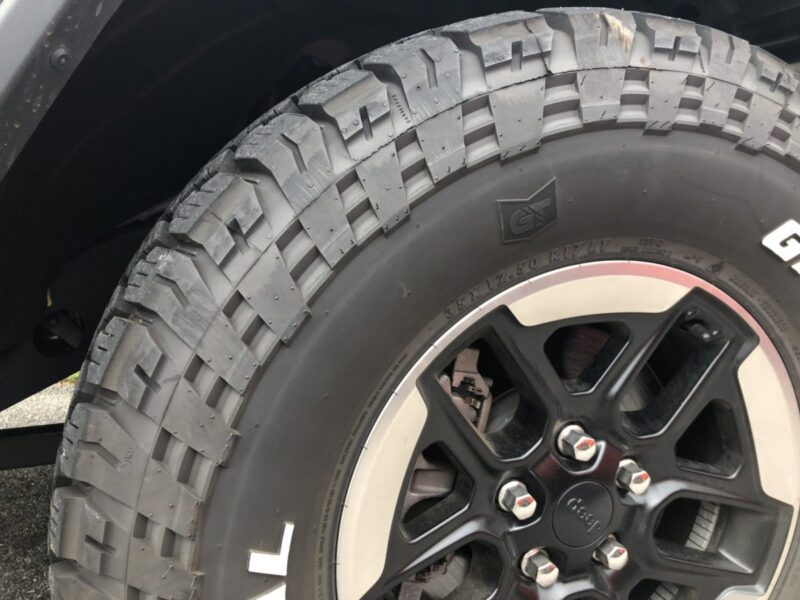 While some tires have you saying "WHAT???" whenever someone talks to you, the ATX is quieter than the factory all-terrains that came on the JL and have not picked up any noise with some wear.
Value
At $268.07 a tire, the Grabber ATX is a good deal. That's about $30 a tire less than a major competitor and equal if not better performance. They are certainly going to last, with proper care and maintenance, the full 60,000 miles General Tire claims.