Updated for 2019. You just picked up your new Jeep and you want to start the customization right away. The first item most of us do is add some lift to the stock vehicles height so we can fit larger tires, drive over bigger obstacles, and just look cool. So how do you choose the lift that's right for you?
Step 1: Relax
Breathe very deeply, now let it out. That's the most relaxing thing you will do in this process. This is not like buying shoes that you can try on, it's a big investment into your vehicle and if it doesn't "fit" what you want, you will either swap lift kits like changing socks or you will be so unhappy you sell your Jeep. We want you to avoid both of those.
Step 2: Purpose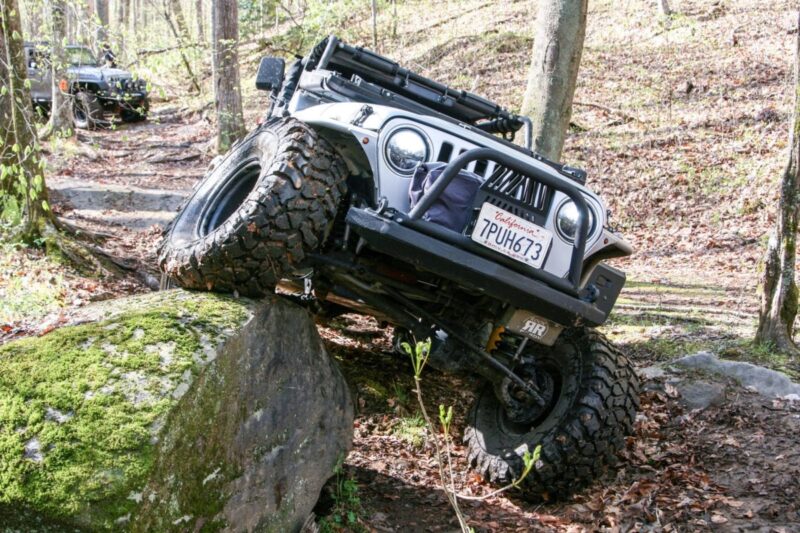 Decide what "you" want to do with the lift. Don't let other people decide for you. It's good to ask friends and professionals for advice about different brands, just remember it's your vehicle, you have to drive it, and you definitely are paying for it.
Ask yourself how you plan to use the Jeep. Do you plan on tackling Moab or simply running some fire roads and trails? Do you only want it to look cool at the local mall, or will it punished to within an inch of its capabilities and then possibly over that limit every weekend?
Spend a great deal of time looking at what is needed for your needs. Keeping in mind that you need a reliable daily driver. Do you need to tow? Does it have to stay low to the ground for kids or short wives? These are all things to consider when you are looking for a lift.
Don't forget to also factor in accessories. Things like bumpers, tire carriers, winches etc… all add weight. Make sure the springs and shocks are designed to handle the additional weight. Not all lift kits address this but there are options out there for heavy duty springs.
Step 3: Show me the money!
Decide how much you are willing to spend. Lift kits can be had for a few hundred bucks to over $5000. If you aren't mechanically inclined don't forget to consider the installation cost.
So why didn't we put the budget question first? Because if you shop only based on a budget you will end up spending mor. This happens to me almost every purchase where I compromise for price. Invariably I end up with the more expensive item after having purchased the less expensive option and in the end spending way more money. It is better to save your pennies and get it right the first time.
Standard lifts would allow for large enough tires but compromise on-road performance. A standard lift is the basic shocks and springs upgrade without control arms and other geometry correction items like adjustable track bars. This is the lowest cost lift kit that replaces the coil springs. (Spacer kits are cheaper.)
A more compete lift includes some kind of geometry correction using brackets or control arms. New mounts for the track bar or relocation brackets here as well.
Step 4: Some basic things to consider.
We can't pick a lift for you but we do have some tips when you are shopping around.
Rubber joints won't flex off-road as much as a spherical joint. Rubber joints do perform better on-road. A rubber joint isolates noise, reduces harsh feedback into the chassis and steering, are maintenance free other than replacing them when they are worn out and cost less than spherical joints. This is my personal preference because of the number of road miles I have to drive.
Relocation brackets versus new parts. There used to be a much larger price difference with this choice. With premium offerings from several manufacturers, this comes down to preference more than outright dollar amounts. A relocation system reuses the stock parts making replacement easy and inexpensive. You trade overall strength of the parts for that convenience.
New control arms, track bars, and other bits require you to get replacement parts from the manufacturer who made them. Not always easy or convenient. This setup is stronger with fewer pieces to worry about breaking. It does require some skill to properly adjust.
Shocks are the final major item to consider. The better the shock the better the overall ride will be on and off-road. Budget lifts have lower end throwaway shocks. It is our humble recommendation that you focus the bulk of your money on the shocks making smart decisions on the rest to coincide with your intended use. A good pair of shocks go a long way to a making a great handling Jeep, a bad pair can ruin the best parts everywhere else.
Questions?
Leave us your question below in the comments or send us an email through on contact form.